In-Home Carpet and Upholstery Cleaning
In Home Carpet & Upholstery Cleaning
When you need upholstery and area rug cleaning, visit us
Known as the premier carpet and rug cleaning firm in Naperville and the surrounding area, clients from homeowners to businesses trust us to provide quality carpet cleaning service every time. Our staff of carpet cleaning technicians have over 75 years of combined carpet cleaning experience. From pet spots to wine spills to general wear and tear, they've seen it all. Our truck mounted units are ready to service your home or business.
When you call our showroom to schedule your carpet or upholstery cleaning, we'll ask some basic questions about your home. What rooms are we cleaning? Are there any spots you're concerned with? Have you treated any areas yourself and what did you use? Are we moving furniture or just doing the major walkways? Has your furniture been cleaned before? All of these things help us schedule your appointment with enough time and ensure that our cleaners have everything they need to perform the best cleaning possible.
Russell Martin is an IICRC certified carpet cleaning firm, which means we provide rigorous attention to detail that continues throughout the life of your carpet. We understand that thorough and deep cleaning of your installed carpet, upholstery and area rugs can make a world of difference.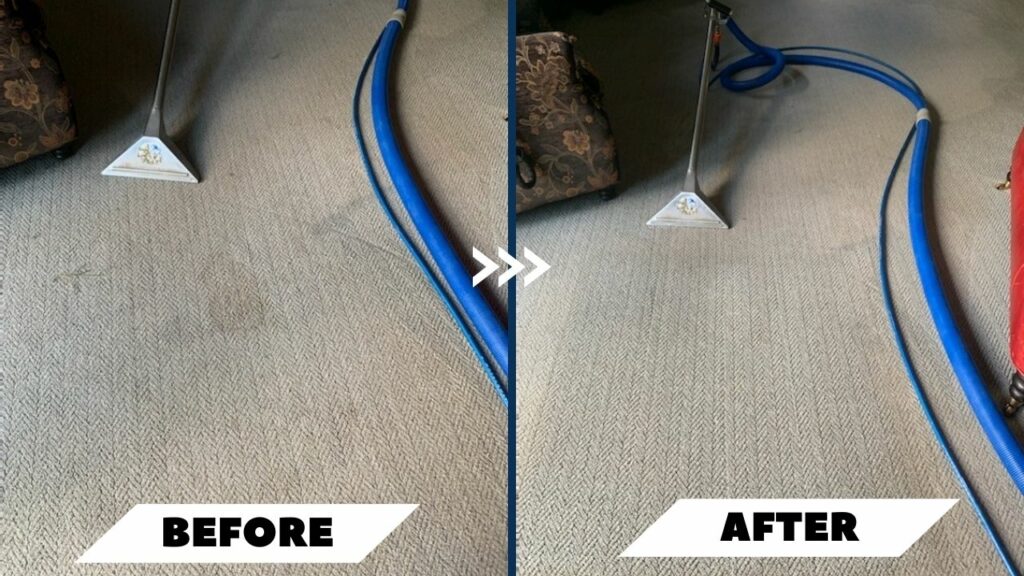 Our showroom provides for your carpet flooring needs
Russell Martin Carpet & Rugs is an award winning and family-owned carpet and in-home cleaning company located in Naperville, Illinois. Russell Martin prides itself on selling the highest quality new carpets and area rugs in the Chicago area. Whether it is carpet installation, carpet cleaning, area rug repair, area rug cleaning, custom stair runners or upholstery cleaning – Russell Martin does it all.
65 years of cleaning experience
RM has over 60 years of in-home carpet and upholstery cleaning experience. Our in-home carpet cleaning pricing is done by the square foot and we will clean the entire room (which includes furniture moving) or just the major walkways. Our technicians will walk through the job with you before starting to discuss any spots or other concerns that you may have with your carpet. Keep in mind, we do not charge extra for spot treatments!
After the walk through, the tech will measure the spaces being cleaned and provide a price for the job before beginning. Call the showroom today to schedule your next in-home cleaning appointment or to get a price estimate.
IN-HOME CARPET & UPHOLSTERY CLEANING PRICING
Carpet cleaning facts and preparation
There are a few things you can do to prepare for your in-home carpet cleaning. Vacuuming before we arrive is always helpful as this removes any surface dirt (or pet hair!) to allow for a more thorough cleaning. Please pick up anything that is sitting on the floor in the areas being cleaned and remove any breakables from items you would like us to move before our technician's arrival. We will move furniture far enough to clean underneath it, as long as the furniture can be moved safely. Furniture such as bookcases, China hutches, TV stands and curio cabinets cannot be moved unless they are completely emptied. Our technicians can also clean the major walkways only if you prefer not to have any furniture moved.
When our cleaning technicians arrive at your home, they will walk through the job with you. This is the time to point out any spots of concern as well as what furniture we need to move. Once we finish the initial walk through, our technicians will measure the job and go over pricing. Then we'll get started! When the cleaning is completed, our technicians will do a final walk through to go over the cleaning. They'll speak with you about drying time, when to remove blocks from under furniture and what to do if a spot returns when the carpet dries completely.
Our trucks are equipped with carpet cleaning units, and we use a hot steam extraction with a highly concentrated detergent (like what is used in your laundry). We do not use deodorizers unless asked to. We will treat each spot in your home individually, since not every spot is the same! Carpet typically takes about 4-6 hours to dry completely, though it can be walked on right away (it will be damp to the touch). Just be mindful stepping onto wood or tile floors!   Having the heat or air conditioning in your home set a bit warmer (or cooler) than normal will help to pull the humidity that we've added to your home out of the air and can speed up the drying process.  As always, if any questions arrive after a Russell Martin cleaning technician leaves, our showroom is just a phone call way and available to answer questions you may have!